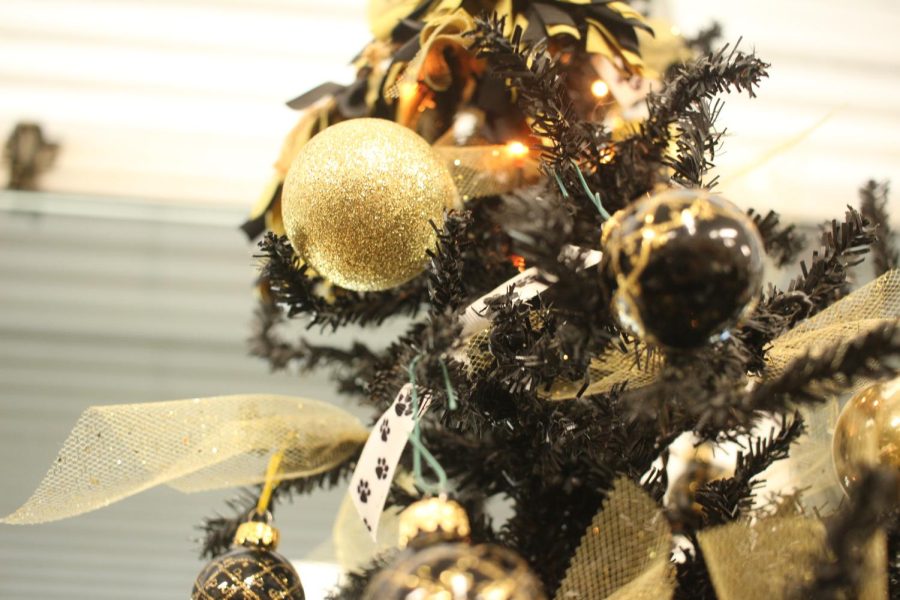 Cold air, foggy mornings, and presents under a Christmas tree. Everybody knows this time of year, where everyone gathers around with their family and friends to share a good time. Christmas is a loved holiday by all. This day only happens once a year and many, including the very town we live in, are already expressing their love and dedication to Christmas with light decorations and the holiday spirit we know and love. Even during these hard times we can still enjoy each other during Christmas. 
The first person on the nice list is Isabella Lopez. She enjoys the Christmas feast with her family and the fact that it is close to her Birthday. "A family tradition we have is we get to go to my grandma's house, eat, then wait till midnight to open presents". Lopez continues to state, "Well we go to my grandma's house which is pretty special to my family, but I really want to go to the snow to have a snowy Christmas". Lopez enjoys most Christmas presents as everyone does, but to her it was "chips and soda". Isabella gave context, "One day near Christmas, I was really feeling down. Out of nowhere, a few of my friends came up to me and handed me some snacks from the store. Those snacks were chips and soda and that has never happened to me before, so to me that was the best Christmas present ever, but on the topic of food, I really love what foods we have for Christmas. We eat tamales enchilada's, just basically overall a lot of Mexican foods". "This Christmas, I hope my room gets finished because it's under renovations and everything but yeah, I hope it gets done by Christmas". Isabella tells us, "The best present I have given was a little nail set to my little cousin, and she loved it, she would use it all the time". 
Cade McLaughlin, a Sophomore here at Hughson High School most enjoys, "Seeing family we haven't seen in a while. A tradition of ours is going to Colorado and seeing cousins we haven't seen in a couple years or we'll have a small party with food while some family members stay over during Christmas Eve". Mclaughlin's favorite gift he received was a brand new basketball hoop. McLaughlin continues, "For Christmas, I hope that my family could come down and that I can get a massage gun". For Christmas, most will often have a feast, and for Cade, his family, "Cooks up some Thanksgiving foods like ham and mashed potatoes". "During Christmas, I really believe that it strengthens relationships with family members because it really allows you to enjoy the time you have with them'. Out of all Christmas movies Cade's favorite is Elf. 
Ricardo Ruiz, another sophomore at HHS, states, "My favorite thing about Christmas is the food. We have all kinds of food on our Christmas feast but my favorite is the tamales we have on Christmas Eve. On the topic of traditions, we stay up till midnight on Christmas Eve and wait till 12 to open presents. The best present I have received was roller skates". For Christmas, Ruiz hopes to get money and some new sweaters. "I think Christmas brings people and their families together with all the food they cook together, the presents they open or even just the trips they take". 
Even though tough times are among, Christmas still stands strong in the eyes of everyone here at Hughson High.