Crossing the finish line: HHS finally opens million dollar track
    The newly renovated track is a clear testament to the support of the community and their dedication to help a truly successful track team.
     Voted by fellow community members on November 8, 2016 during the 2016 General Elections under Measure R, the measure allocated  $2,200,000 to the Hughson Unified School District to three distinct projects on the Hughson High Campus which included an: All-weather track, Gym HVAC and roof and Security Cameras.
     The track renovation received the largest portion, $1,171,422 to build the all-weather track. The winner of the project bid was awarded to Hellas Construction Company who also happened to build AT&T Stadium the home of the NFL Dallas Cowboys.
     "The new all-weather track provides our athletes a state of the art facility," stated HUSD Superintendent, Brenda Smith. "Big thanks to the community for passing the bond including our feeder schools which include Hickman, Gratton and Roberts Ferry."
     The all-weather track not only provided the track and field team a new running surface, but also provided the Physical Education Department a new running route. The route will replace the old route which wrapped around the front classrooms of the campus. The change is been praised by many teachers who have classrooms in the front of the campus.
     "I am very grateful to see the support of the community behind this bond," expressed Hughson High Principal, Debra Davis. "It's been great seeing the growth of the school during my time here at Hughson High."
About the Writer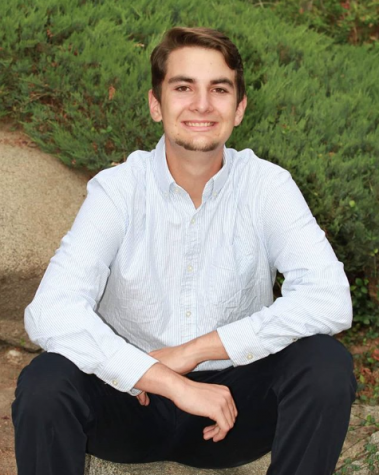 Conor McGill, Sports Chief
Conor McGill is currently a senior at Hughson High. In his free time he likes spending time with his family and covering sporting events in the area. Conor...