College and Career Fair a Success
September 24, 2018
Filed under News
Hang on for a minute...we're trying to find some more stories you might like.
On Thursday September 20th, Hughson High School, along with the HHS Renaissance, program hosted a college and career fair to give students an opportunity to reflect on what their future paths may be.  Students were able to walk around the quad and speak with representatives from various colleges, trade schools, and the military.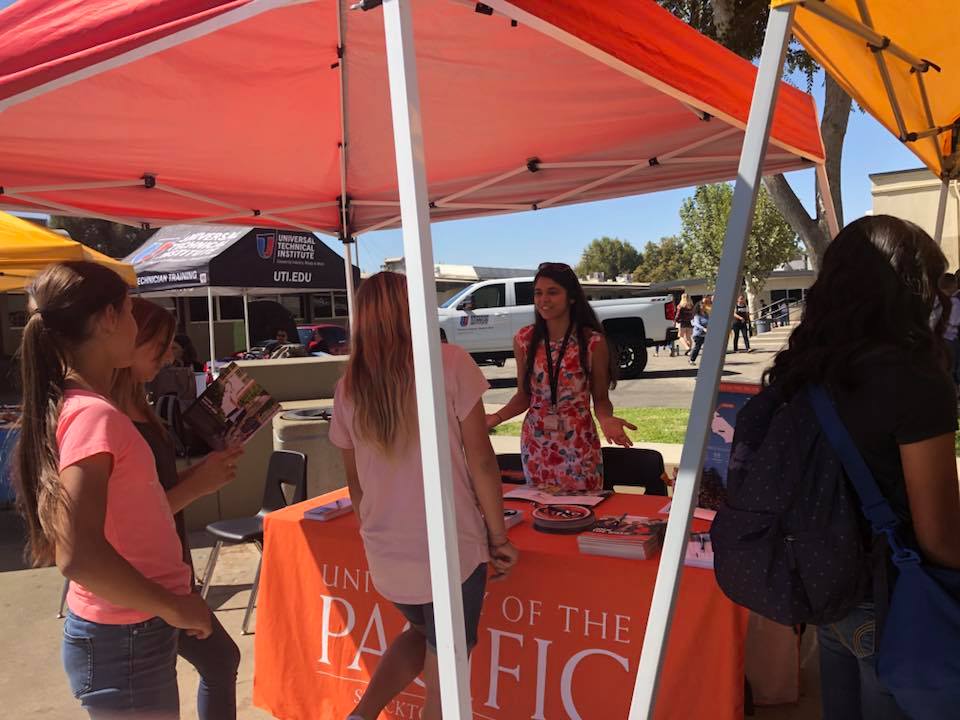 Over twenty schools or careers were physically on the HHS campus for students to ask questions or to get information about attending the schools.  Every branch of the military was represented, eight technical schools were represented, and the remaining were CSUs, UCs and private universities.
"Because we are a small school and not all of the universities are able to actually attend our event," Karalee Ruelas, Renaissance coordinator stated, "the Renaissance class created brochures that represented every CSU and UC in California for the students to take with them if they were interested in attending that college."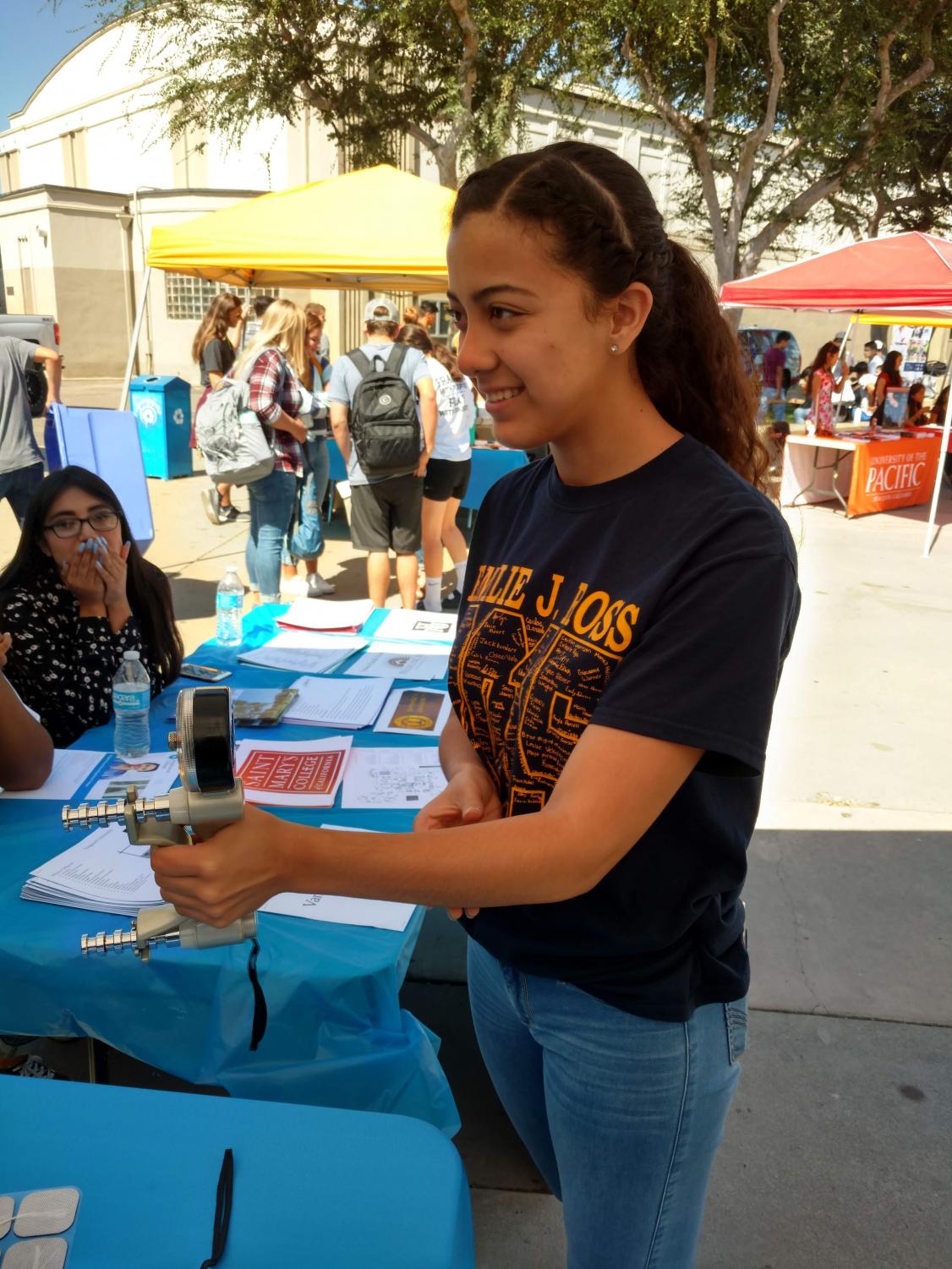 As part of the recruitment process, several schools brought activities or equipment to attract students to their booths. Brightwood College brought several instruments that measured hand grip force and pinch pressure.  Students and faulty alike were drawn to the booth to determine if the pounds per pressure their were exerting were equal for both the right and left hands or if they were significantly weaker in their non-dominant hand.
DeHart Technical School brought several vehicles to show off to the students.  During the lunch period Natalie Moring, HHS Learning Director, showed off her skills when she revved the engine of a car brought by DeHart so loudly that almost all activity in the quad stopped as students turned to see where the noise was coming from.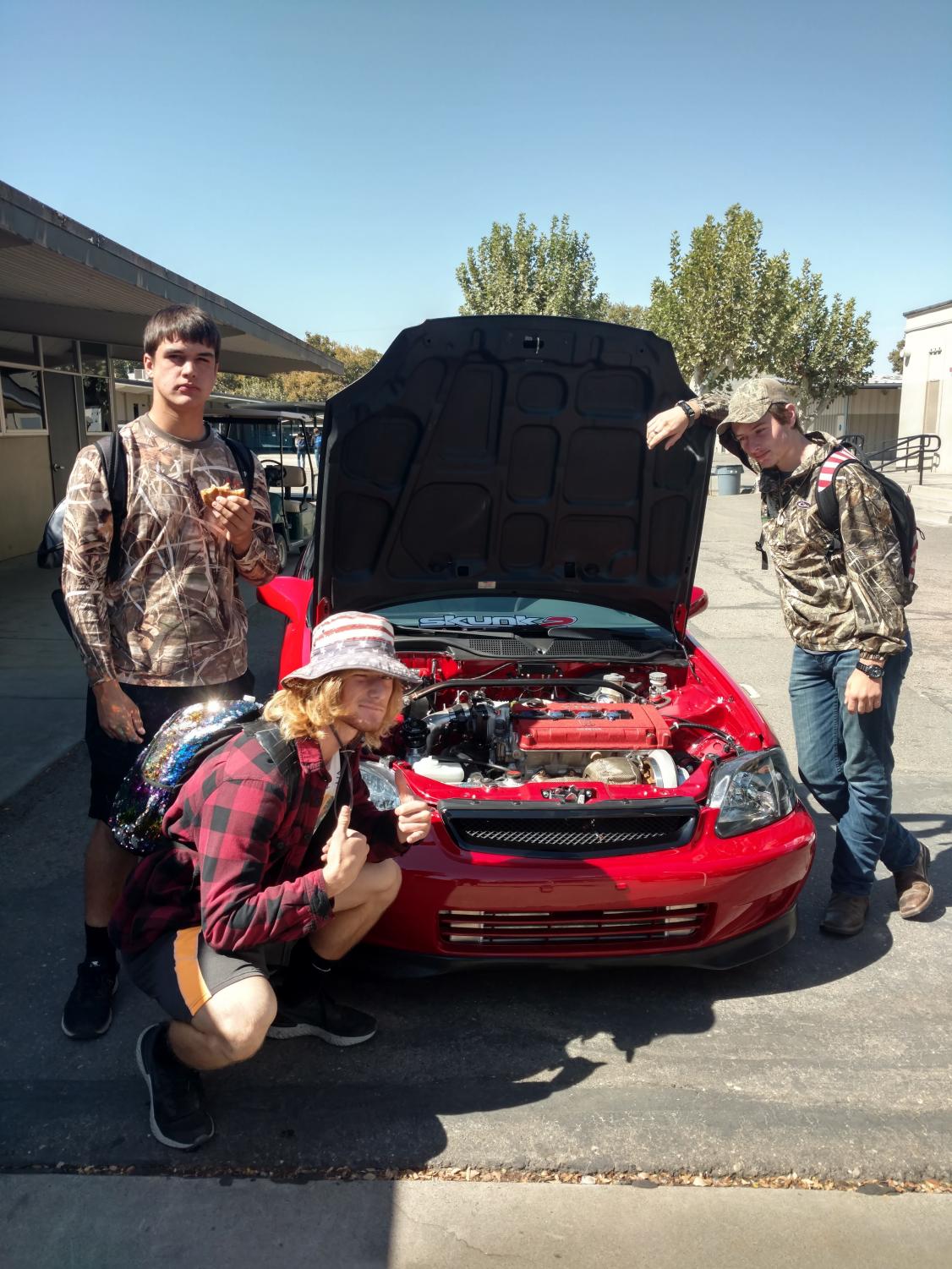 On the more academic side of the college fair, were colleges like UC Merced, Stanislaus State, UOP, and Modesto Junior College.  Attending the college fairs is important for many of these schools because it is a chance to not only recruit but to disseminate information.  "Coming is a way for us to give students the most relevant and up-to-date information available," representatives from CSU Stanislaus commented.
"I think the college fair went super good, a lot of people came to the quad and seemed like they were interested in the supplies and that the people brought to advertise," Grace Morin, senior Renaissance student, added.  "Overall it was a success."