Drumline Rolls Into Hughson High School
Hang on for a minute...we're trying to find some more stories you might like.
Hughson High School's new drumline has recently become a new club on campus.  Led by band director, Katye Maki, the drum line consists of fifteen members: four snare drums, two tenor drums, five bass drums, and two cymbals.
Drumline is a marching band using larger percussion instruments that work together to comprise a musical ensemble.
Reyna Machado, junior, stated that she started the drum line this year in order to "create an activity for people who wanted to join percussion but who [may have] never played percussion and to bring the community together."
Because many members have never played a musical instrument before, Mrs. Maki teaches each of the new members how to play the percussion instrument that they are best suited for. "Teaching an instrument is a challenge. I find that each student has an instrument that he or she is better suited for. When we began the drumline, everyone that was interested tried out all the instruments (snare drum, tenor drums, bass drums, cymbals)," explained Katye Maki, HHS band instructor,  "We then found out the best fit instrument for each player. Finding the best fit instrument for each individual helps the teaching process a great deal."    
Members of the club meet in the theater and the campus on Mondays 3-5pm.
For anyone interested in joining the drumline, they may do so  after their first gig at homecoming. They will need to meet Mrs. Maki in the theater at break to introduce themselves and get connected through google classroom and the Remind App.   
About the Writer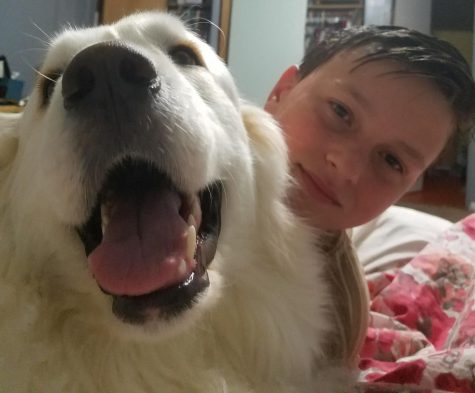 Alex Pearson, staff writer
Alex Pearson is a freshman at Hughson High School and is an avid computer builder and video game player.  He likes to spend his free time with his dog,...