Tiny Library: Big Impact!
Promoting literacy and inspiring the next generation of young readers is a tiny library in the small town of Hughson, California. That tiny library is known as the Little Free of Hughson, CA located on the corner of Chantilly and Colbert street.
The library, brought into the community by the Lewis family in 2017, has been a stepping stone to promoting literacy.
¨I think the Little Free Library has brought our neighborhood closer together, we have a lot of families that stop by on their walk and look at the books,¨ said Hughson Little Free Library owner Erin Lewis. ¨I hope to grow the Little Free Library, and continue to expand we have to offer.¨
The library has not only been a big hit with adults, but with many kids in the community such as Little Free Library frequent visitors Brooklyn and Caleb Mountjoy.
¨I think it's great having a Little Free Library in our community because it gives kids such as myself better access to books,¨ said frequent Little Free Library Visitor Brooklyn Mountjoy. ¨I enjoy riding down on my scooter to get new books on the weekend.¨
To encourage literacy the owners sometimes draw in children with educational items such as pencils, bookmarks, and fun literature.
¨You get to take a book and when you're done you can trade it, you also can get free pencils, stickers and bookmarks sometimes,¨ said frequent Little Free Library Visitor Caleb Mountjoy. ¨Having this close by makes it easy to get books.¨
The Little Free Library non-profit organization was first started out in 2009 in Hudson, Wisconsin by founder Todd Bol. Bol created the first ever Little Free Library with some scrap materials he had and started to share books with his neighbors. The response to the library became so big that Bol created a community-led grassroots movement that has proved to be very successful in many communities across the nation.
Now, 8 years later, the Little Free Library organization continues to flourish with 75,000 locations in 88 different countries.
About the Contributor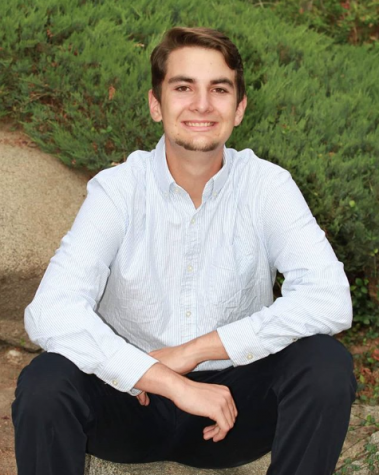 Conor McGill, Sports Chief
Conor McGill is currently a senior at Hughson High. In his free time he likes spending time with his family and covering sporting events in the area. Conor...