Freshmen Empower The Pack!
Hang on for a minute...we're trying to find some more stories you might like.
Hughson High School freshmen embarked on an empowerment conference on the first of February with many different guests, presenters, and workshops.
Some of the most popular workshops included: "Recollecting Mindfulness," which was a stress relief workshop," What's your tomorrow," which was a college and job preparation workshop, and "Feed the Pack," a nutrition-based workshop.  Many of the breakout session presenters were Hughson High School LOH (Life of a Husky) students who had been preparing for months for this event.
"The LOH class did a great job and they worked hard to make workshops that are interesting and fun for the other students to get them out of their mind and comfort zone," stated Mrs. Brazil, LOH advisor.
Some of the guest speakers at the event included two Navy SEALS, and one ex NFL player, Brandon Bair who played for both the Oakland Raiders and the Philadelphia Eagles.  Each guest speaker hosted their own workshop; the SEALS' workshop was fitness-oriented while Bair's was an inspirational speech workshop.
"I liked how in the NFL session he told so many stories of his life," said Jazmin Andrade, freshman, "I got to see the hardships of someone else, but even with those hardships, he was able to do something big. It inspired me into working hard to try to accomplish something big."
Before the workshops commenced, an opening assembly touched on the message on how to get outside of your comfort zone and what one should try to get out of life. To finish off the assembly, students played two games: a balloon sitting game and a pair-up game.
The conference was enjoyed by most students who found it to be of high-interest. This was the third annual conference and LOH plans to continue this newly founded tradition. 
"I like the organization and the classes were very engaging and fun," commented freshman, Robin Siefkin.
To close the day, the conference offered one more game for students to participate in and a video that was made and edited as the day progressed showcasing the activities.
About the Writer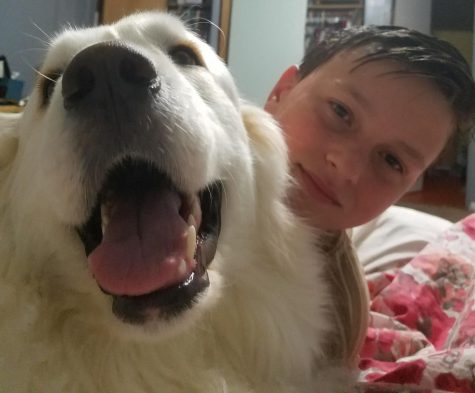 Alex Pearson, staff writer
Alex Pearson is a freshman at Hughson High School and is an avid computer builder and video game player.  He likes to spend his free time with his dog,...