Social Media Activist Collin Kartchner Speaks At Hughson High
Youth Advocate, Social Media Activist, Crowdfunder and TedX Speaker Collin Kartchner presented to the students of Hughson High today as a part of his campaign called "Save The Kids." The purpose of his campaign is to help educate parents and students on the damage social media and the 24/7 access to peer culture, through their phones, has had on youth's mental health.
Highly sought after on a national level, Kartchner sometimes speaks up to 85 times a month at locations across the United States. Kartchner was brought to speak to Hughson High School by AP history teacher, Amy McAndrews.  Having had the pleasure of hearing Kartchner speak before, McAndrews thought that the community and students of Hughson would also resonate with his message.
"I loved it, I think the information was very timely and he brought some science into it. He did it in a humorous way and I thought it was great," said Amy McAndrews.
Kartchner ended the assembly with a challenge for all Hughson students to only use social media to enact positive change and do good or if not, they need to go to all their social media accounts and delete them.
"If it is ruining your life, for some of you it is, it doesn't need to. So go home today and look at every account you follow and say, 'does that account make me happy?' if the answer is NO! chuck it and watch your life get better," Kartchner said.
About the Contributor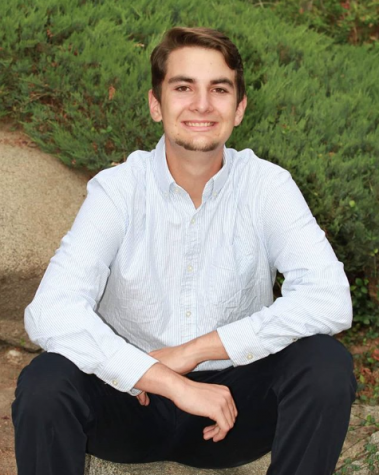 Conor McGill, Sports Chief
Conor McGill is currently a senior at Hughson High. In his free time he likes spending time with his family and covering sporting events in the area. Conor...