Attendance Competition Underway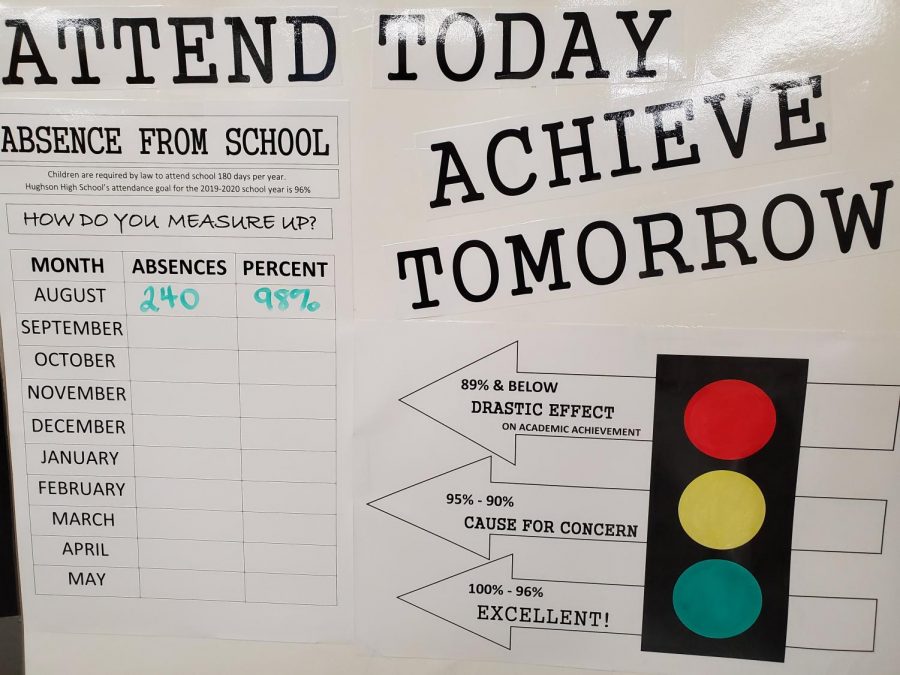 Sadie Padilla, Senior Editor
October 4, 2019
For the month of October, Hughson High School is holding an attendance competition between the grade levels and offering appealing prizes, such as finals passes and early releases to lunch, for the students in the grade that has the least absences. 
The competition is the beginning of a campaign by Hughson High's Positive Behavior Interventions and Supports (PBIS) team, which includes staff members Norma Teague, Natalie Moring, Andrew Reece, Marnie Smith, Tammie Moore, and Julian Padilla. The PBIS team, which provides struggling students with intervention and support, is working to incentivize student attendance this school year, starting with the October competition. 
The school's campaign is an effort to emphasize the importance of regular attendance, which is a significant contributing factor in determining students' success in the classroom. The amount of instructional time students receive is reflected in their test scores, grades, and understanding of content. Attending school also benefits students in the sense that, as schools receive money based on their attendance rates, additional money earned from attendance is funneled into essential programs for students. 
"We want to show how important it is to be at school and to attend. We really want to increase our overall attendance rate," said Assistant Principal Mrs. Moring when asked what the message of the campaign was. "My goal for this year is to have Hughson High School end the school year with a 96% attendance rate."