Kiss The Pig Fundraiser
Hang on for a minute...we're trying to find some more stories you might like.
Monday, December 9th the battle between the teachers begins! LOH and Leadership class will be hosting a fundraising event known as Kiss The Pig. The event will last for the entire week and only time will tell who the victorious, most "fundraising or losing" teacher will be. Although this had been an event years ago, the school has decided to bring it back for this year's battle between the teachers, with funds raised going to a good cause. 
Mrs. Brazil stated, "It's a great opportunity for everyone on campus to get involved to donate money to the Christmas basket program."
This year's coin war will have a spin on it, which is the pig. Teachers will have a jar inside their classrooms, where students can donate coins to help their teachers win. However, teachers have to be on the lookout for students placing cash in their jars, which earns teachers negative points. Some of these students are sent by competing teachers who want to sabotage their colleagues with influxes of cash. 
Mr. Bland advocated for this strategy, admitting his plan to, "Focus on one teacher that I want to see kiss a pig and give them mad dollar bills every day."
The only rules of the event are that money cannot be placed in jars during class time and that "bombing" is only allowed before or after class, at break, or at lunch. 
The event will end on Friday, December 13th and the losing teacher will have to "kiss" the pig during lunch on Tuesday, December 17th.  
About the Writer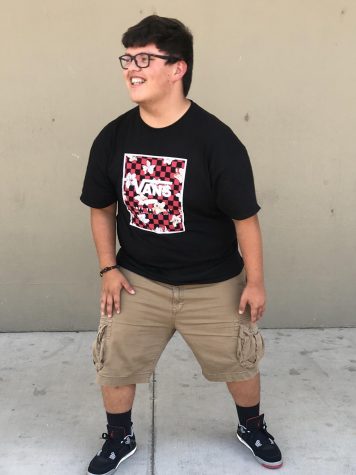 Fredy Castaneda, Staff Writer
Fredy Castaneda is a junior at Hughson High. On his free time, Fredy enjoys spending time in his studio making music. He also likes to spend time with...