Roaring 20s Winter Formal
The Winter Formal "Roaring 20's" Dance was on Friday, January 17th, 2020 from 9:00 p.m. to 11:00 p.m. which consisted of what looked like at least 100 people squeezed into the Hughson High Theater.
While in line to enter the lobby in the new gym, drinks and snacks were visible for people in the back. Everyone had a personal photo taken by Mr. Lighthall. There was also an area where students could take cute or funny pictures with props, weird-looking hats, etc.
Inside the theater, lights were hanging from across the ceiling. The theater bleachers were moved back against the wall to allow ample room for students. 
"This was my first dance at HHS. I really loved the lights and the decor, mostly because it had added to the 20's feel of the dance and it made it really cool and fun," said sophomore Sukhmit Bassi.
The DJ played many hip-hop, pop, and country songs, and played one slow-song by Ed Sheeran. The DJ was having some difficulties towards the end of the dance, which was during the song "Perfect" by Ed Sheeran. It only played for a minute because of "technical difficulties," which caused the song to stop playing. Everyone started booing, and when it started up again, the DJ played a completely different song. By the end of the night, many that had attended left sad because it was over but happy because everyone had made some fun new memories. 
Junior Jonathon "Jay" Olsen said, "This wasn't my first dance at HHS, but this year, my favorite thing about Winter Formal was the DJ. The DJ played a lot of great songs that really went with what students in today's time love."
About the Writer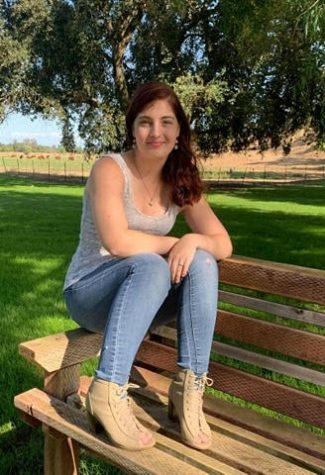 Lilly Wheeler, Staff Writer
Lilly Wheeler is currently a senior at Hughson High. She enjoys her time focusing on school and looking forward to the year to come. She is currently the...