Husky Profile: Shawn Jacobs
Shawn Jacobs has worked in the Hughson High School office as attendance clerk for seven years. He was previously employed at Pleasant Valley High School. He has also had many other jobs such as, Public safety officer, campus student supervisor, retail loss prevention, and a park ranger. He has many hobbies including watching Star Wars, Gaming, Traveling, and reading Sci-Fi. He also spends most of his time with his 7yr old son. 
Shawn Jacobs grew up in Chico where he met his wife and they pursued traveling.Then he was Hired to work for Turlock in 2006 when he realized he loves working with kids. Not too long after he started working for Hughson and loves it. He said, "I hope to help students grow and love school and teach many life skills". "I like to help people in any way I can".
When he started working at Hughson High School he explained how he felt by saying, "I felt unsure and tired to learn as I went, but soon after many of the staff and students helped me settle in and I felt comfortable."  He has always loved helping people but when he finished his last job he knew that helping people and working in the high school environment was where he needed to be. 
Something else interesting that many of you may not know is that Shawn has a twin. If you ever see Shawn in the office as well as all the other staff, spread some love, compliment him because all of the office staff are vital for our school to function smoothly. 
About the Writer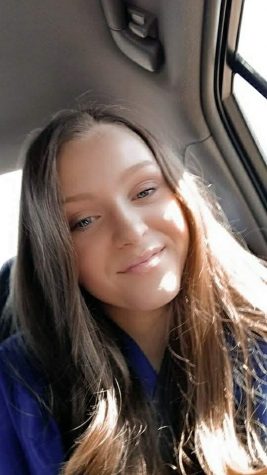 Hailey Dimter, Staff Writer
Hailey Dimter is Freshman at Hughson High. She enjoys Hanging out with Friends, Writing, Art
and always trying to better herself .In the future she hopes...