Editorial- Online Learning to Hybrid: One Freshman's Journey
Since 7th grade, I imagined the day I would walk onto a highschool campus, and what it would be like, in a new environment, seeing new people, going to sports games. Then freshman year came around, Everyone will quarantine! School will be via zoom! Only travel for necessities!. A world-wide pandemic hit, and life had to continue all while being home. I would've never imagined saying that my first day of highschool was through a computer. It was a different experience, new names, new faces, all through a computer. My mental health was affected, I started losing motivation to do anything. Halfway into the school year I was told school was opening up, I took advantage of it, I felt like I could improve if I was back inside a classroom. As an introvert, I was nervous to come back. I haven't made friends but I needed to get everything together. Hybrid schedule started, I am still not used to wearing a mask all day. I am still a procrastinator, it did not help me at all this school year, but i am slowly improving. From home then back on campus, it started getting easier as days went by. Although we still have a global pandemic, we're taking precaution on all of this and we can see the light at the end of this tunnel. 
About the Writer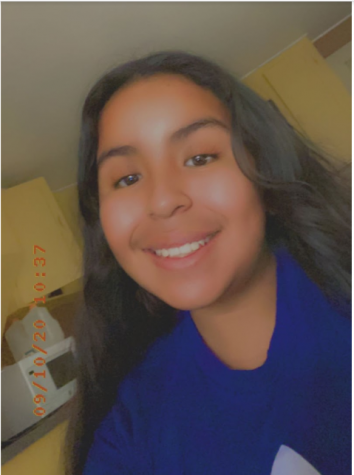 Lesly Avila-Rodriguez, Staff Writer
Lesly Avila is a freshman at Hughson High school. She enjoys spending quality time with her friends and family and write in her free time. After highschool,...