Expectations for Going Back to School Five Days a Week
Due to Covid-19, students and staff members of our school have faced many serious challenges this academic year. As we went on with the school year, things have slowly started to go back to being, what some people might label, "normal". Students were able to come to school two days a week starting in November. On April 12th, students of HHS will be able to go to school five days a week. 
Ms. Moring, Hughson High School vice principal, said, "While we will be going back to school on a five-day a week schedule, our schedule will look very similar to our current one. Students, however, will be on campus daily. We will continue with a block schedule, and we will alternate the days with black and gold days (every other day)." 
As some of the athletes should know, if you are interested in doing a sport, you must attend school in person. According to Morning, "As the county continues to reach less restrictive tiers, Hughson High School will abide by county and CDC regulations to ensure that on-campus activities are safe for all students."
About the Writer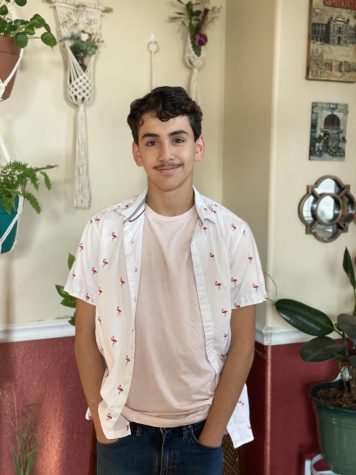 Christopher Martinez, Staff Writer
Christopher Martinez was born January 5, 2006. As of now, he is 14 years old. He enjoys
drawing and writing. When he grows up, He wants to go and retire...