Hughson Lady Huskies Fall To Calaveras Ladies Volleyball Team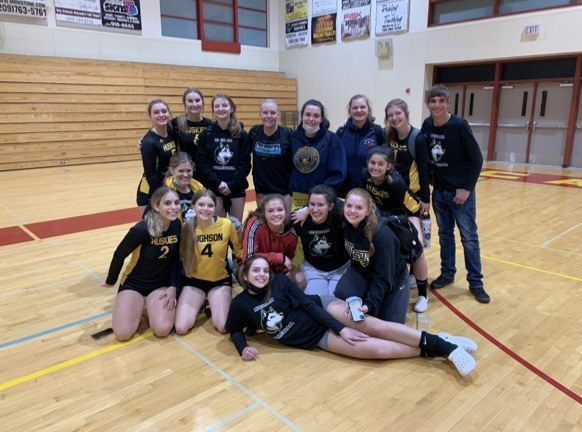 The Lady Huskies for the second normal year in a row have made it to the CIF-SJS DIV playoffs. They were seated at 11 seed which means they would be playing the 6 seed which turned out to be Calaveras High School. The game was on Tuesday Octobter 15, 2021.
Jessie Duron keeped the noise level at a high throughout the whole game. Kylie Bosch could be heard on and off the court. She keeped the team communication going even during the tough parts. 
The first set started out as a fight back and forth. Then, Calaveras broke away from the Huskies with a four point rally. That was the turning point for Calaveras High School. They ended up winning that set 17-25. 
The second set started the same; back and forth. Then, next thing we know the Huskies have an incredible run on the brink of a set win the Huskies were about to close it off. But Calaveras had different intentions. The Huskies lost the second set 23-25. 
The third set was a complete disaster. They lost the final set 10-25. 
The 2021 Hughson Lady Huskies season is over. But the future is bright for next year.