Southern League champs rally past Hughson; Huskies lose game-changer
Orestimba– A strong second quarter led the Orestimba football team past Hughson in a match-up of small-school top-10 programs, 27-24.
The No. 4 Warriors trailed by 10 in the first quarter, but picked up momentum on a 53-yard keeper by quarterback Jacob Bettencourt, trimming the Huskies' advantage to four.
Bettencourt was just getting started. He capitalized on another quarterback keeper, this time a 5-yard run to give Orestimba the lead.
Orestimba surged into the locker room with a 10-point lead over the No. 9 Huskies following a 10-yard reception by Tyler Vargas, the first of two touchdowns on the night for one of the region's top returning talents.
"It was great teamwork. Our defense stepped up huge late and you really got to credit them for the win because without them they (Hughson) would have scored on us," said Orestimba quarterback Bettencourt. "We just want to win because we love winning. We're brothers. We love to play together and it's just fun for us."
Hughson, which vaulted into the top-10 following a shootout victory over Stagg, kickstarted the scoring with a 35-yard field by Carlos Arreola. Bettencourt responded with a 22-yard pass to Vargas to give the Warriors a fleeting lead.
Hughson jumped right back on the board 3 minutes later after Jacob Johnson helped the Huskies regain the lead with a 4-yard run.
Arreola later finished the quarter off with a 98-yard scoring run, turning a Warrior fumble at the 2-yard line into points.
"Our guys kept playing. We came in with the underdog role. We know what we're talking about in this situation," said Orestimba head coach Aaron Souza. "We're back to work Monday. We got to keep things moving forward."
Arreola came out of the game with an lower body injury in the second quarter.
"Losing Arreola early in the game hurt us bad, his big to this team and he was primarily in the game plan," said Hughson head coach Shaun King. "Were going to practice and gear up for a whole new game."
Hughson will now head back home to play Argonaut, while Orestimba will remain home to play Golden Sierra. Both games are scheduled for next Friday with kickoff at 7:30pm.
Click here for game highlights: Hughson Vs Orestimba Highlights
About the Writer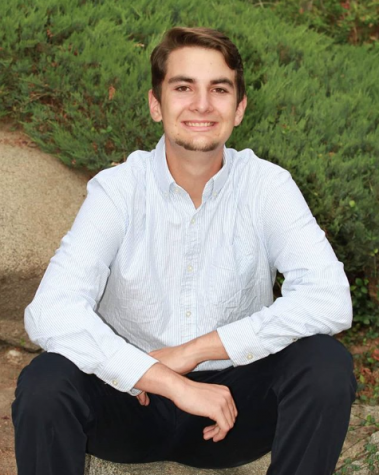 Conor McGill, Sports Chief
Conor McGill is currently a senior at Hughson High. In his free time he likes spending time with his family and covering sporting events in the area. Conor...