Hughson Represents Kazakhstan!
Hang on for a minute...we're trying to find some more stories you might like.
Recently, the Model U.N. (United Nations) Club had a conference in San Jose. For two nights, they worked hard, representing the country Kazakhstan.
The conference started on Friday, January 25, when two school vans were boarded by the HHS Model U.N. team and they headed to a San Jose high school known as Santa Teresa High.  Upon arrival, the students were rushed to an opening ceremony with a special guest speaker. They were then dismissed into different classes or committees where students discussed justice for cyber crimes, as well as discussed formulating a court system to combat the cyber crimes in question. The students were in attendance of the conference for two days and had plenty of fun.
Fifty-two schools with over 900 students were at the conf
erence to represent the seventy-six principalities. The organizers of the conference randomly assign countries to school and Hughson High School was assigned the country Kazakhstan, which is located right under Russia.
According to the team members, the most positive aspects of this conference were that HHS students really were immersed within this conference and met other students in a diverse and intelligent environment. They made new friends and got to learn many new things about countries all over the world.
"The conference was a fun, new experience. I can't wait for the next year and hope to have more people out next year to experience it too," said Robin Siefken, a member for model United Nations.
Some negatives of the conference according to the students was that it always goes fast. According to Mrs. Amy Mcandrews, Model UN advisor, some groups didn't get enough time to solve the situations and issues that their countries they were given to solve.
"If you are interested in debate and world issues, we would love to have new talent next year,"  Mrs. McAndrews states to those who missed out on joining this amazing club.
About the Writer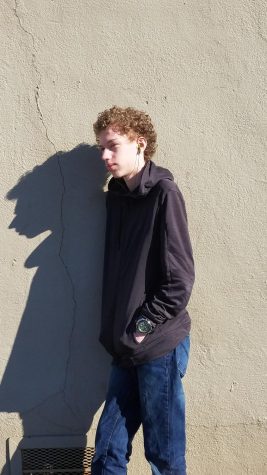 Xavier Pabon, Staff Writer
Xavier Pabon is a freshman. He came from Hickman Middle School and is a gamer by heart. He is passionate about journalism...and video games of course!...